What Is an Advisory Council?
Find this article at:
go.ncsu.edu/readext?788711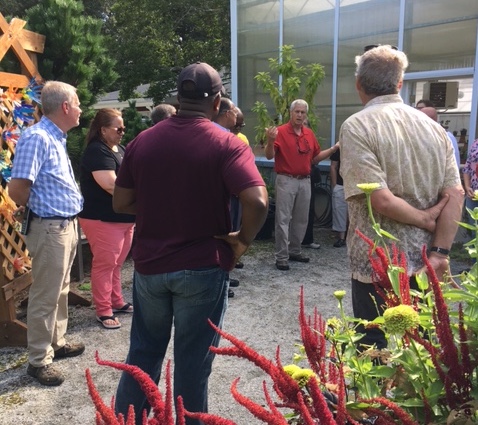 Cooperative Extension has always been a volunteer-driven organization. From its earliest days, lay leaders were trusted to share research-based information with the public to help get cutting-edge practices into the hands of those who were putting them into practice. One component of that is an advisory council, where local citizens work with local staff members to think about local issues and create local solutions. Yes, we said "local" often in this statement! That's the key to Extension's success for more than 100 years – it's all about understanding local needs and responding with relevant solutions. In order to do that, we need local involvement.
Having a local or county advisory council is a great way to get input for needs assessments and priority setting. These folks, who are typically appointed for two- or three-year terms of service, should be knowledgeable about specific program areas in Extension programming (like youth development, food, and nutrition, agriculture, etc.) and willing to discuss options and opportunities to address challenges of local concern.
The County Extension Director (CED) leads the process for recruiting and placing members on the local advisory council. Not sure where to start? There are documents available on the Advisory Leadership System website that include a volunteer role description and sample operating procedures. There is even a sample council member manual for counties to localize for their members. Orientation of new volunteers is an important task for the CED to ensure that everyone understands their new position and how to appropriately be involved.
A local advisory council often includes 12 to 18 members, though that number will vary from one location to another. The group usually elects a Chair and a Vice-Chair to serve as the leadership for meeting management. These council members work with the CED and the Immediate Past Chair to create the meeting agenda and plan for effective meetings.
Participating in meetings, whether face-to-face or virtual, will be a key to success for the council members. Communicating with these volunteers routinely using whatever means is agreed upon as most effective is vital. This might include mailed newsletters, emailed messaging, text messaging, or even telephone conferences or Zoom updates. Regardless of the form it takes, communication is absolutely critical for success.
These council members are people who have local connections and can help Extension with linkages to businesses and stakeholders in the community. They will serve as advocates to share their stories about Extension's successes, as data gatherers to help county faculty better plan programming, and as marketers to help others know about Extension. 
Another important task for council members is connecting the local Extension advisory system to the State Advisory Council (SAC). This happens with assistance from SAC volunteers who are assigned to a small group or cluster of counties with a very specific task of communicating directly with the volunteers on the CAC. As the SAC volunteers link to local volunteers, they are positioned to share information directly with the NC State Extension Director at NC State University. This connection helps create a communication pipeline to support Extension's philosophy of maintaining grassroots connections.
By taking a "systems approach," local volunteers gain skills and are engaged as opportunities occur to step into district or state leadership roles for advisory activities. It sounds complex, but at its base is the idea that local citizens provide information through a network of volunteers to ensure that state Extension leadership is hearing directly from the citizens of the state. Local voices being heard at the Land Grant University – that's the NC State Extension goal.
How are you recruiting and engaging advisory council volunteers?